Welcome to Accuthermo Technology Corp.
A Total Thermal Solution Provider
---
Powerful H-Bridge Amplifiers for Bi-directional Temperature Control Applications
Accuthermo's FTX-series H-Bridge amplifiers are designed for high efficiency in thermoelectric applications. Because a peltier cooler can be used in a system to heat or cool, the electrical system in a thermoelectric temperature control scheme needs to be capable of dynamically switching voltage polarity. Accuthermo's FTX-series of amplifiers efficiently drive voltage from an off-the-shelf DC power supply using signals from a controller like the FTC-100, and they are available in several output capacities, making them ideal fit in your thermoelectric temperature control system.
Accuthermo's FTX700 for Ultra-Efficient Operation in High-Power Applications
With a maximum power-handling capability of 600W, the FTX700 is uniquely designed for demanding, high-power applications that use multiple TECs in the control system. In its standard shipping configuration, the FTX700 comes mounted on an L-bracket heat-sink for increased heat dissipation.
---
Power Rating
12 – 36Vdc
Maximum Current: 25 Amps
Maximum Power Output: 600W
Control Signal Input
Enable (Logic Level)
PWM
Hot/Cold Direction
GND
General
Dimensions
5 inches x 4 inches x 1.5 inches (127 mm x 102 mm x 38 mm)
---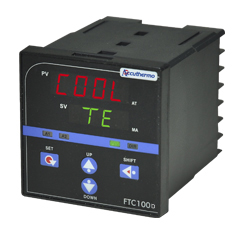 FTC100D TEC Temperature Controller :
Panel Display (one decimal-point) with RS232 interface
The most popular model for TEC control with auto-tune PID
Work with P/T, PT-100 & Thermistor sensors
Free advanced PC software for engineering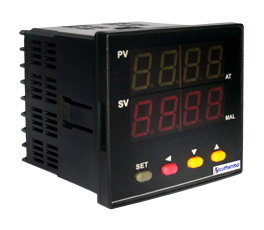 ATEC302 TEC Temperature Controller :
Panel Display (one decimal-point) with RS232/RS485/USB interface option
The most advanced model with four auto-tune PID zone
Work with P/T, PT100 & Thermistor sensors
Free advanced PC software for engineering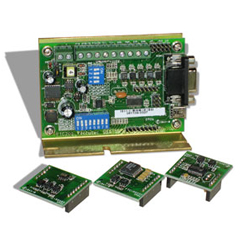 FTC200 TEC Temperature Controller :
Embedded controller with RS232/RS485/USB interface option
The most precision model (2 decimal-point) with auto-tune PID
Work with P/T, PT100 & Thermistor sensors
Free advanced PC software for engineering