Welcome to Accuthermo Technology Corp.
A Total Thermal Solution Provider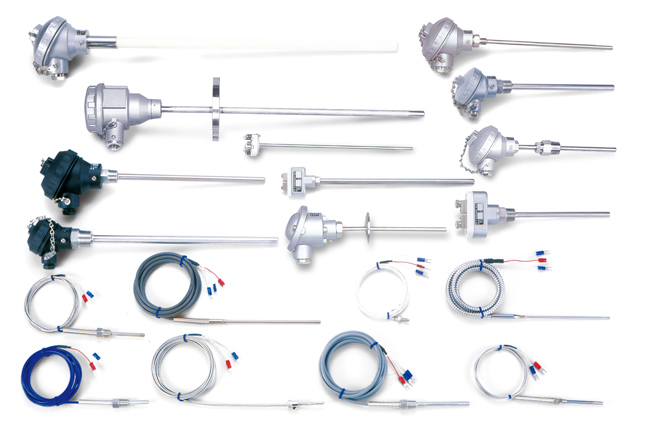 A resistance-temperature detector (RTD) is a temperature transducer that is based on the principles, that is, metal resistance increasing with temperature. An estimation of RTD sensitivity can be noted from typical values of the linear fractional change in resistance with temperature. For platinum, this number is typically on the order of 0.0385/°C thus, a change of only 0.385 wiuld be expected for PT100 if the temperature is changed by 1°C.

---

| | | |
| --- | --- | --- |
| Wire No. | Specificetion | Temp-Range |
| TC-CA-H (SOS) | SUS304 Outside Insulation | 0~150°C |
| TC-IC-H (SOS) | SUS304 Outside Insulation | 0~150°C |
| WCA-H | Glass Fiber | 0~150°C |
| WIC-H | Glass Fiber | 0~150°C |
| WPR-H | Glass Fiber | 0~150°C |
| WCA-G | T/C Grade PVC | 0~100°C |
| WIC-G | T/C Grade PVC | 0~100°C |
| RTD-PVC | RTD PVC Lead Wire | 0~100°C |
| RTD-TF | RTD Teflon Lead Wire | 0~200°C |
---